these bats didn't have Alfred cleaning up after them.
bringing your utility belt, including your own light source and shark repellent.
  You never know when you might need some shark repellent.
same Bat Time, same Bat Cave
.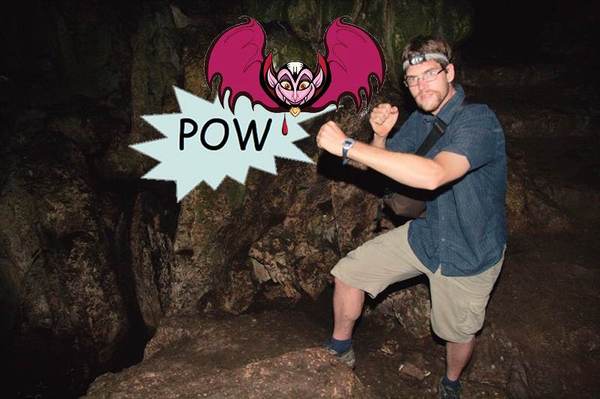 It was a very cool experience to be in a bat cave.
Why is it you never hear Robin saying "Holy Guano Batman!"?  I mean Batman operated out of "the Bat Cave", and if it's anything like the bat caves we visited in Lanquin, the stuff is everywhere. Then again,