Have you ever wondered what to do with the ax you used to smash up the furniture your ex left behind?  Or the stuffed beagle he gave you when your dog died? What about the air sickness bags you collected from the flights you took to visit your former long distance lover?  Or the rear view mirror you ripped off his car when it was parked in front of the "wrong" house?  Or the fake rubber breasts your ex-husband so thoughtfully gave you to wear?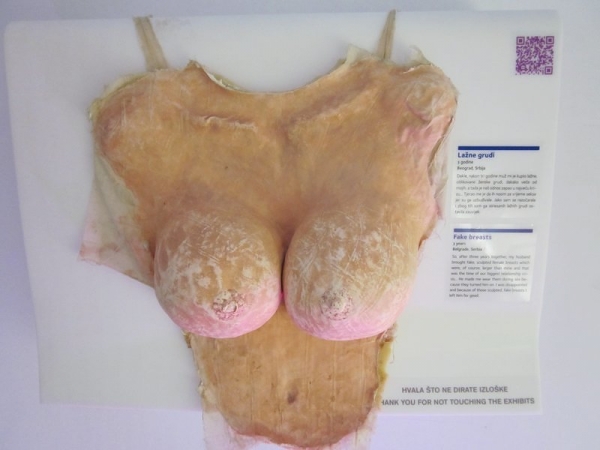 So what do you do with these mementos of failed relationships?  In Zagreb, Croatia the answer is put them on display!
Not your typical museum, the Museum of Broken Relationships is definitely worth a visit.  On the surface, it appears to be a collection of random and mundane objects (like wedding dresses, axes, and teddy bears) but, unlike most museums, it is not the artifacts that people come for… it is the stories.
Housed in a small building with attached cafe/wine bar, the museum is a collection of objects representing love lost.  Each object has been donated by someone with a story to tell, and is exhibited with a label telling the date, location, and tale of woe (in English and Croatian, though there are QR codes and free wifi so travellers can read the stories in their own languages).  As the information at the entrance tells you, the museum offers contributors a chance to "overcome an emotional collapse through creation" rather than destruction.  The stories range from humourous (like the garterbelts that are labeled "I never put them on.  The relationship might have lasted longer if I did") to spiteful (the garden gnome that was thrown at a partner's windshield) to, quite fittingly, heartbreaking (losses from war and murder, to name a few).
Admission is 25 Croatian kuna (about $4.25 CAD).  Even for shoestring budget travellers like ourselves, the hour or two of laughter, tears, and connection with a universal human experience are well worth the price.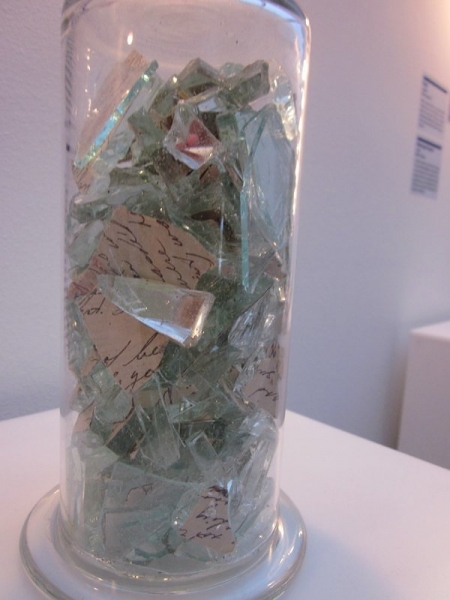 A love letter on shattered glass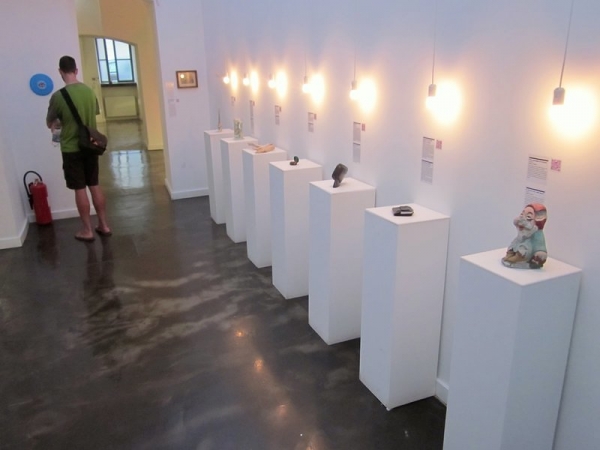 One Response to "The Museum of Broken Relationships"