Paris took me by surprise. I always thought I'd love it when I finally got there, but I never realized just how much I would LOVE it.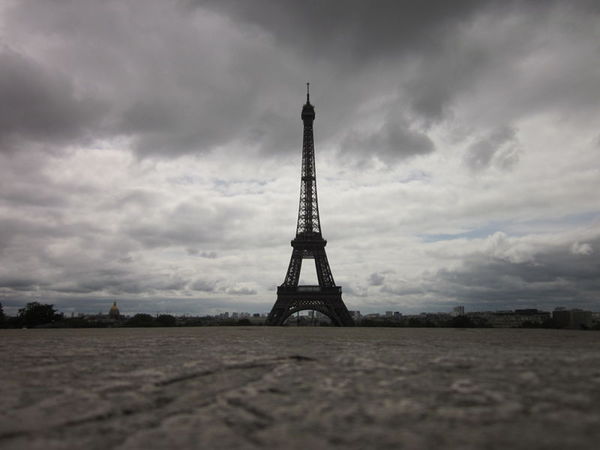 Paris is the first city I have ever traveled to that I have always wanted to visit. While I love New Zealand and Central America to death, I knew very little about these countries before I visited them. I definitely never dreamed about traveling to New Zealand or Guatemala or El Salvador when I was a little girl. Hell, I didn't even really know where they were.
But Paris…. Paris is another story. I have dreamed of going to Paris for as long as I can remember. I wrote a grossly long ten page paper – in French! – on Paris as a travel destination for my Grade 12 French class (sadly, the process of writing a paper that long in a language I hardly grasped was so traumatic, my brain's defense mechanisms have left me with zero ability to converse in French). I dreamed of sipping coffee at a corner cafe, eating French pastries, wandering through the Louvre, and strolling under the Eiffel Tower.
So when I realized that we could make a little sidetrip to Paris before starting the Camino de Santiago in southern France, I knew we had to do it. Mike knew how much it meant to me, so he readily agreed to spend the extra cash (about 60 Euro/$80 CAD per person) to travel there.
My expectations were high heading into Paris and, I must say, it did not disappoint. It has been the most expensive city we've ever visited (blowing our budget at a whopping $107.16 per day, twice what we were spending in Barcelona), but that didn't damper our enjoyment of it one bit. In fact, we left wanting more. Of course, we saw all the major sites… the Eiffel Tower, the Arc de Triomphe, the Louvre, the Musee d'Orsay, the Cathedral de Notre-Dame, Sacre-Couer, and Versailles, just to name a few. But our favourite moments were spent walking the streets, kissing on every bridge we crossed (thanks, Jennie, for putting this into our heads), picnicing in the parks, kissing every time we saw the Eiffel Tower, and just taking in the Paris atmosphere. Oh, and did I mention kissing on the streets of Paris? The mostly chilly, cloudy, and rainy weather couldn't even ruin our time here…. though it certainly seemed to be trying to.
We didn't spend much money on the sights (with the exception of Versailles, which cost 25 Euros each), as we didn't feel we really needed to. The experiences we loved the most didn't cost a cent. And we easily could have spent more time everywhere in Paris. We went to the Louvre and the Musee d'Orsay in the same day (they were both free on the first Sunday of the month, so we took advantage of that) – we sure didn't see everything, but we got a nice taste of each. We toured the Notre-Dame Cathedral, but decided to forego the bell tower tour that would have meant at least an hour waiting in line. We spent ample time admiring the Eiffel Tower and the Arc de Triomphe, but didn't feel the need to fork out the cash to climb them (and, again, wait in line).
Our hostel included a French breakfast and a Korean dinner (the owners were Korean), so we splurged on lunches of French baguettes, pastries, cheeses, chocolate, and wine. It wasn't exactly the healthiest way to go, but it sure was delicious! Every day we tried a new item or two (or three!) from the bakery… pain au chocolat, croissants, all kinds of baguettes and breads, pomme tartelette, macarons, eclairs, flan, and pain raisin (in the draft of this post, I called it some sort of delicious bready custardy raisin thing that probably has a cool French name, but I don't know what it is – then I looked it up and found out it was… pain raisin).
All in all, Paris has been one of my favourite cities of all time and I expect it will be hard to beat.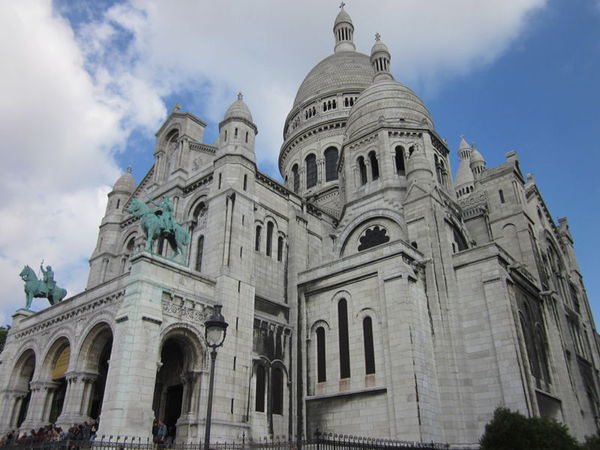 8 Responses to "Paris…A City I Love"