Update March 29th, 2011 – First off, we would like to thank everyone for the advice they gave.  We received plenty of emails, tweets, and face to face comments in addition to all the wonderful comments on this blog.
We seem to be in the enviable position of having to make a decision where either outcome will likely be good.
Last night, Ashley and I decided that we would continue trying to sell the house for the month of April.  If we have the opportunity to sell at a good price, we probably will (Ashley is still hesitant, so it will have to be a good price).  If we have not sold by the beginning of May, we will pursue a rental agreement.
Thanks again for all your comments.

Up until recently, Ashley and I have been 100% certain that we wanted to sell as much of our "stuff" as possible before embarking on our RTW trip.  In our minds, that's always included the house.  Now, that certainty has come into question and we need to decide if selling our house is still the best option for us.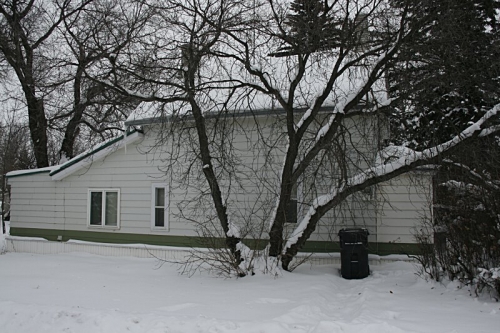 Our House
Why Sell?
To avoid worrying; to be free.  With a house, there are all sorts of things that could come up.  Most of our fears revolve around things breaking or problems with renters.  We didn't want to be in the position of having to hire someone to touch up the roofing, change out the flooring, and replace the fridge, all while trying to find a new renter from halfway across the world.
Even if we never have a single problem with the house or renter, we would always have a lingering fear that any day something could go wrong.  How much that would bother us, I'm not sure, but it would be there.
We also like to make the argument that we wouldn't want to move back into our house again, so why should we hang onto it?  Our preference would probably be to move into a bigger house somewhere closer to the mountains when/if we decide to settle down.
Why Rent Out the Place?
Right off the hop, I should mention a few things to help set the stage.  First, we owe almost nothing on our mortgage and will have the place paid off within a year.  The housing market in Saskatchewan is going strong, and there is a shortage of rental properties, especially in Qu'Appelle.
Despite what I just wrote, we are not having much luck selling.  Since the house has been on the market, there has been very little interest.  I'm starting to think that the house won't sell before our departure date, and that's causing me to worry.  I'd hate to be stuck paying utility bills and taxes for the first part of our trip.
Then there's the fact that even though the house is not available for rent we've been propositioned by two people in the last week who are both willing to rent on a long term basis.  It looks like finding renters won't be a problem.
I took the time to calculate an appropriate rental rate, and I think we'll get it.  In theory, we should turn enough of a profit renting to equal investment income we would otherwise make on the proceeds from selling.  At least renting won't cost us any money, unless the housing market crashes.
If down the road, we decide to sell the house, we won't necessarily have to return home to do so.  We have family in and around Qu'Appelle that we could probably lean on to sell the house on our behalf if it came to it.
Plus we'll have the advantage of owning a house in Saskatchewan.  There's probably no better place to return to if we find that we've spent all our money and want to save up again for a second round of travel.  Living in a house we own will help us save up cash a lot faster than paying rent, and good paying jobs are easy enough to find… now anyways.
I posed this same question on twitter earlier today with only 140 characters.  So far respondents are 5 to 1 in favour of selling.  What do you think?  Do you have some horror stories to share about the time you rented out your house?  Did you sell your house before your RTW?

13 Responses to "To Rent or Sell the House"