We've been nominated by the great folks over at LivingIf to participate in a photography competition for travel bloggers. The competition called Capture the Colour is put on by the Travel Supermarket and showcases travel photos showing off the colours – blue, green, yellow, white, and red. In true Traveled Earth fashion, we've left it until the last minute… the deadline is tomorrow…yikes!
BLUE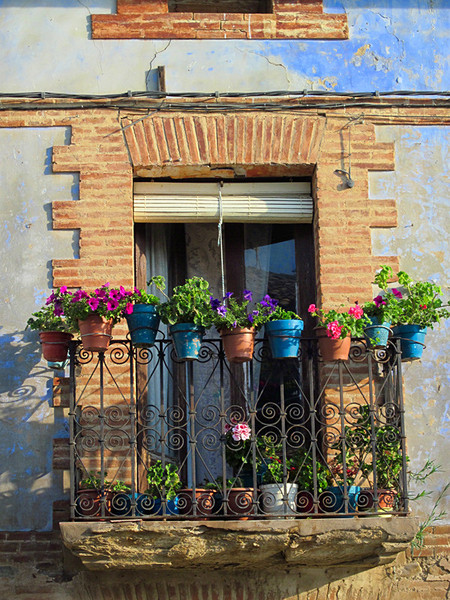 Camino de Santiago, Spain
It's easy to get overwhelmed by the beautiful scenery you encounter while walking the 800 km Camino de Santiago across northern Spain. This window, located in a tiny village we walked through, stopped us in our tracks. The crumbling blue paint and brightly painted flowerpots popped against the beautiful brickwork and iron railing of this house.
GREEN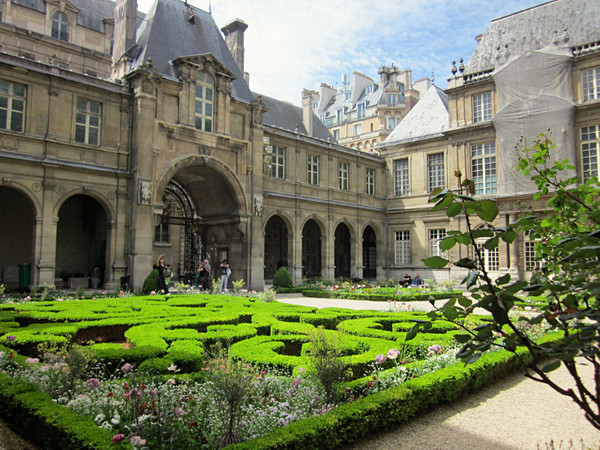 Paris, France
There's something in the air in Paris. Maybe it was the fact that Paris was the first city we've visited that we've always wanted to see, or maybe it's just the city itself, but the atmosphere is downright magical. While visiting the free Musee Carnavaet, we wandered into the courtyard and snapped this fairytale-worthy picture. The lighting left it looking like something between a photo and a painting… a perfect image to represent how Paris made us feel.
YELLOW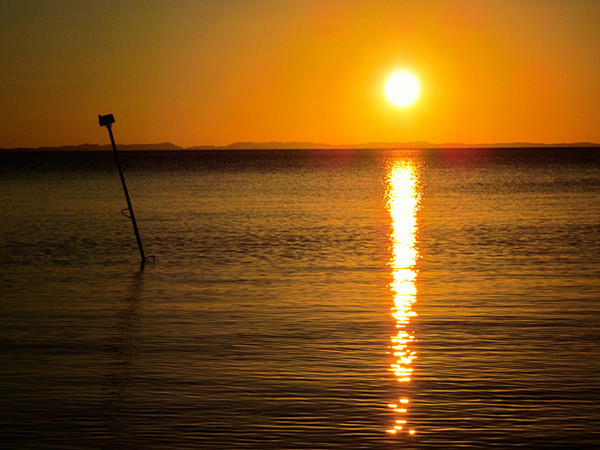 Isla de Ometepe, Nicaragua
It may be a little (okay, a lot) cliche to choose a sunset as our yellow shot, but we couldn't resist. This shot literally captures liquid sunshine and reminds us of the hot, peaceful evenings spent on the beaches of Central America.
WHITE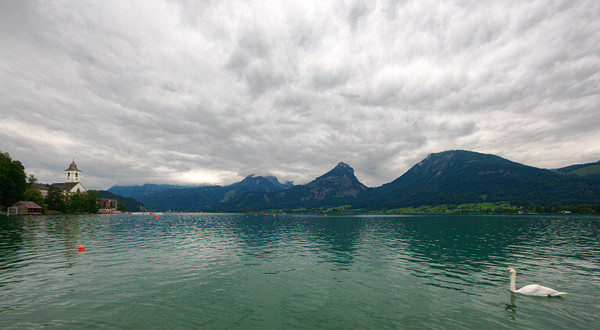 St. Wolfgang, Austria
A spur-of-the-moment roadtrip with friends we originally met in Honduras, to St. Wolfgang Lake started as a potential diving trip. Deciding that the prices were a little steep for a lake dive, we hung out on the diving shop's dock for the rest of the afternoon, unable to leave the beauty around us. The air was clean, crisp and clear and the mountains reflected in the surface of the lake took our breath away. We couldn't imagine a more picture-perfect scene… at least until this swan showed up and Mike captured his favourite photo of the trip.
RED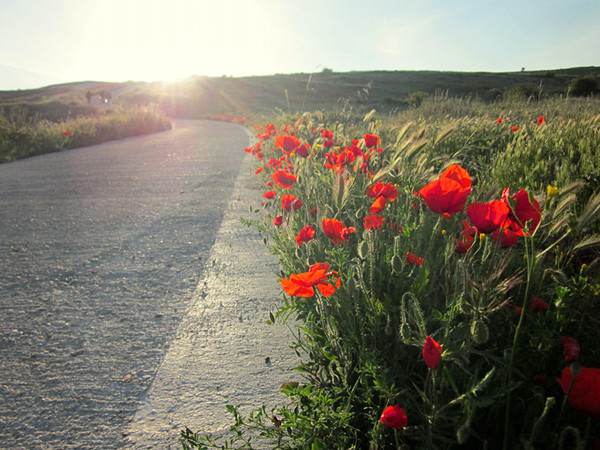 Camino de Santiago, Spain
It's not a surprise to either of us that two of our final photos came from the Camino de Santiago (I believe we had Camino candidates for all five colours on our short list of shots). I was mesmerized by the millions of blood red poppies we passed between St. Jean Pied de Port, France and Santiago de Compostela, Spain and (to Mike's chagrin) couldn't stop photographing them. I had just snapped a shot of some poppies along the roadside when Mike told me to turn around. That's when I got this gem. To me, it captures the spirit of the Camino… the rising sun streaming out over the road, the beautiful scenery, the companionship of our fellow pilgrims in the distance, the peace and joy of the journey.
OUR NOMINATIONS
Now, it's the part of the contest where we need to nominate five fellow travel bloggers. We realize that with a deadline of tomorrow, entering the contest would be an almost superhuman feat. If you're willing to attempt it, good on ya… if not, I promise none of that "breaking the chain letter" misfortune will befall you. Really, it won't.
Skott and Shawna of Get Up and Globe – Fellow Saskatchewanian travel bloggers, these guys have been all over the globe in the past year.
Carlo and Geneva of Travel Budget Couple – We met this couple in our hostel in San Pedro Sula, Honduras and bonded over Chinese food in the "murder capital of the world." We've been following their blog ever since and their photos never cease to amaze us.
Talon and Tigger of 1 Dad, 1 Kid – Via a Twitter meetup, Talon became our first scuba diving instructor in Utila, Honduras.  We became fast friends and have followed his travels ever since.  His (and his son Tigger's) photos are a highlight of his blog and we fully expect a strong entry from these guys.
Samuel at Nomadic Samuel – A Canadian who's spent six years abroad, we've no doubt that Samuel has a wealth of unique travel photos to share.
Jack and Jill at Jack & Jill Travel the World – This was one of the first travel blogs we followed, and we've always admired their photos.  They are first-class photographers and storytellers.
10 Responses to "Capture the Colour"